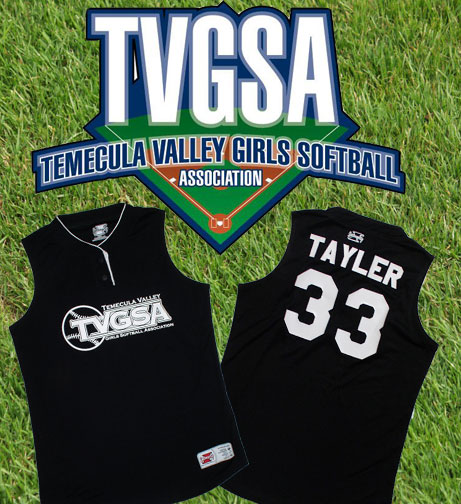 Girls Softball Gearing up for 2010
Opening day is right around the corner for the hardcore softball girls over at TVGSA – Temecula Valley Girls Softball Association. This is the first season SoCal Impressions has outfitted the entire league and we can't wait to see them sporting our gear. The league is all ages and is an amazing organization for young girls to get involved www.tvgsa.net.  If you make it to the games make sure to check out the slick new uniforms and spiritwear league wide!
Good Luck Girls – Play Hard this Season!